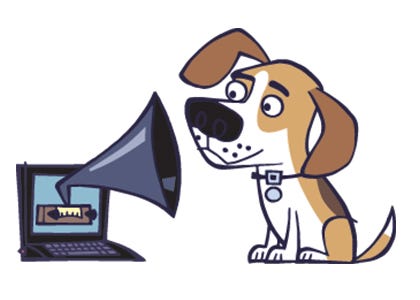 Dec 25, 2020 • 1HR 35M
Caitlin Flanagan On Cancer, Abortion, Other Christmas Cheer
Unafraid conversations about anything
Caitlin is a longtime writer at The Atlantic and the author of several books — the most recent is "Girl Land" — and she's a frequent guest-host on the Femsplainers podcast. I've long been a super-fan. To see why, here are two recent essays Caitlin wrote — one on the dark lessons of Rudolph The Red-Nosed Reindeer, and one on the abortion debate.
We share a Catholic faith and encounters with mortality, but Caitlin's brushes with near-death have been far more acute than my own. Her extraordinary poise and deep humanity are on full display in our chat. I'm so grateful for her time.
To listen to two excerpts from my conversation with Caitlin — on the recent reemergence of her cancer; and on the similarities between the AIDS crisis and back-alley abortions — head over to our YouTube page. Listen to the whole episode right away in the audio player embedded above, or right below it you can click "Listen in podcast app" — which will connect you to the Dishcast feed on multiple platforms.
Since I'm on Christmas break this week, here's my new book review for the New York Times, on Edmund Fawcett's new tour d'horizon of conservatism and its history in the US, Britain, Germany and France. Money quote on the end of Britain's inclusion in the European Union:
Enoch Powell remains a fascinating figure, especially now. A Tory member of Parliament, and briefly in the cabinet in the early 1970s, he insisted, against his party, on the nation-state as inviolable and solely authoritative, held that nonwhites would be forever alien in Britain and profoundly opposed the project of the nascent European Union. His views, hugely popular among the Tory masses but deemed taboo by party elites at the time, were not so much countered as repressed. And like many repressed ideas, they eventually came to the surface, long after his death, in the anti-immigrant, nationalist fervor of the Brexit campaign. As Buchanan was to Trump, Powell was to Brexit.
Meanwhile, a reader responds to our latest episode, with Meghan Daum:
You two talked about 2015 as the year when Woke culture took off, but I started to see it creep up in 2010. I, an Autistic activist at the time, wanted autistic voices to have a say in our politics. I founded the largest and one of the most active chapters of ASAN (Autistic Self Advocacy Network). 

One of the things I started to see was an incipient generation of Autistic activists. Just look up Lydia Brown, Kassiane Sibley and Nick Walker. They all write with erudition, and I do agree and have agreed with much of what I read. But between the lines, there were ideas that were highly inane, with some being downright stupid: the idea that an individual can self diagnose themselves autistic; the idea that all "so-called" autistics were the same and part of a distinct group; the idea and insistence that they use autistic "people" as opposed to autistic "individuals" (a word better suited for the historical self-determination movements within the disability communities); and the idea that all autistics were equally impacted by autism (which left out many individuals who were severely impacted).

Facebook was our organizing engine (before it was sexy to use Facebook to broadcast politics) and we trafficked in identity politics. We felt a spark of danger and revolution in positing these ideas, and as young people, we knew that we were young and maybe a bit irrational. Almost all of us were burgeoning socialists/anti-capitalists, and many of the ideas were rooted in postmodernism.

A lot of this came from a feeling of helplessness in the wake of the austerity of the 2010s, the lagging economy, the lack of opportunity, the lack of social services. For many of us, we felt that if we organized, we could change the world as we know it. Make no mistake: the woke generation started within the margins of the Great Recession. They thought to themselves, if we can't change the world through government programs, can we at least change the culture.

I saw the tides turning when the movement dallied more in how to be as radical as possible, as opposed to how they could get things done. I left the movement in 2013, as I knew that I wasn't ever fully welcome. Being diagnosed young as autistic, with papers to show, never fit as a future leader in the movement, as I didn't look the part.

That said, we got political work done that positively impacted autistics throughout the United States. I look at the articles that were written about us from time to time in publications such as Truth Out, Huffington Post, and all of the news networks within the state we did business. Things happened. 

Thanks for the work you do. I'm still progressive, but your ideas bring clarity and understanding to my life, each and every week. Keep being outspoken and without fear.